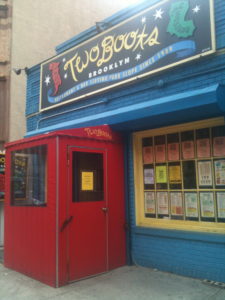 Twenty years ago tonight I had my last drink ever at my favorite watering hole and hangout, Two Boots Restaurant and Bar in Brooklyn.  I was there (as if I ever needed an excuse) to attend the screening, the World Premiere, if you will, of a 90 minute long silent movie comedy called "The Schenectady Massacre."  It was based on a real historic event, a 17th Century massacre at a fort in upstate New York.  It had been filmed on location back in February.
The director was my friend and Two Boots bartender (did I mention friend?!) Steve Statler.  He used to work with me at a video store called Screen Memory around the corner.  He'd been at Two Boots a little over a year.
His boss was a woman named Piper, she was the manager, her boss was a man named John Touhey, and he was the owner.  I knew little about either of them except that Piper had once borrowed my collection of vintage Hawaiian shirts for a luau event and never returned them.
But then again, aren't drunks are the easiest people to steal from?
John was a Mets season ticket holder and Steve and I sometimes attended games (when John was busy) behind the first base line at Shea on foldback seats inscribed "Two Boots."  I attended games all jittery and tense because I never had enough money for my proper fill of beer.
The night of May 4, 1994; I sat there blottoed on Long Island Iced Teas watching the snowy costumery of the film, shot entirely on videotape the previous winter.  I suspected an era was ending, as I watched the movie I thought I could stop the merry-go-round.  That I'd finally stop.  After a while the movie finally ended and I got up and shuffled my way back home.  I'd had a lot of great memories at that place, but I suspected they were pretty much over.
One day over three years earlier I'd discovered the bar, looking around for something to do after my morning shift ended at Screen Memory.  The restaurant caught my eye, a little off Seventh Avenue on 2nd Street.  It was gaily painted; it looked "fun."  It was tinted blue and yellow with fairly accurate map depictions of both Italy and Louisiana on the sign above the front door.  It was known more as a restaurant than a bar, a fusion attempt at Cajun and Italian foods.  But I was never there for their hood-famous pizza.  I was there to, in my own small way, change the demographic.
It looked like a place meant for the rapidly gentrifying neighborhood of Park Slope. Like a place built to attract the first wave of little kids named Connor, Parker and Dallas, who would soon inundate the neighborhood for years to come.  At this time, the "Park Slope" we know and love was really just 7th Avenue from Sterling Place to 11th Street.  5th Avenue was considered too scary to hang out at night for the gentrifying populace.  There was no basketball arena nearby, and no Cyclones team at Coney.  Before Patrick Stewart, the famous residents were Chris Rock and Paul Auster.
Passing by numerous times before,  I wanted no part of the joint.  I saw myself as kind of an old school kind of drunk, even sporting a battered black fedora as proof.  Outwardly, it was the antithesis of my main hangout, Smith's Tavern, on "scary" Fifth Avenue between 8th and 9th Streets.  It was a dark, gummy, muggy bar, now that was a place for the self-unrespecting career drunk!
But one day, for some reason, I walked in.  The crowd was sparse, it was mostly staff; and I sat at the crazily ornamented Plexiglas covered bar (it had a junkyard of pop-ephemera embedded inside) and ordered a beer.  They left me alone.  There were strings of little plastic pepper light ornaments hanging all around, I ignored them.  The next day I came back, this time with my friends Gail and Omar in tow, probably because that first day I had seen no kids, and the staff had let me just be.
Over the next few weeks Gail and Omar were my afternoon drinking running buddies.  Omar was like the angel over my left shoulder counseling me about overdrinking, but always laughingly joining in anyway.  Over my other shoulder sat Gail, the little demon, telling me I somehow wasn't going far enough, and that I should try cocaine (she almost always carried).  My sudsy bookends kept me in a nice kind of balance.
Soon, though, I abandoned daylight and only went in the evenings, forsaking afternoon drinking in the face of the possibly imagined disapproval of Two Boots' day bartender.
My night shift bookends were Beau and Peter; Beau warned me my drinking would catch up with me one day, and Peter told me I'd be a total drag if I ever stopped.  Night in, night out, I kept that buzzed balance with my buddies.   When Two Boots' time in the bar rotation came up, I would be early to arrive and sometimes the last one out.
My five neighborhood bars were like my version of the starting rotation of the Yankees, each one getting a turn without a skip, but unlike the Yanks, I never took an All-Star break.  And Two Boots was my pitching ace, always delivering a solid start.  I stayed loyal to the place because deep down I loved the colorful decorations, they cheered me up.  It was like a party I could attend but where hopefully I could also be ignored.
Season in, season out, I hung out at the bar or at a booth, blurry-staring at the hitched open door some summer nights, waiting for someone I knew to come in.  Other seasons I'd watch them build up and then later break down those funny plastic extra entrances they use for City businesses in the winter. They were like alcoves, a 3'X4' spot for me to take off my gloves on the way in, right before I entered and my glasses fogged completely over.
Nobody greeted me like that character Norm from "Cheers" (a relief to me), but I usually earned a hazy nod from the wait staff.  Like I mentioned, they largely left me alone, and I needed that in those days.  I drank a lot of lager out of their boot-shaped drinking glasses, mixing it up with harder stuff when my wallet would allow.  I told a lot of jokes; I said a lot of silly ill-advised overheard shit. But they all knew better than to take me seriously.  Sometimes I'd rise for a wobbly game of darts.  If I was feeling really flush I'd order their blackened chicken with bowtie pasta entrée, which I really loved.  It was so good it usually even broke through my cigarette flavor barrier and met my taste buds.  It was the only thing I ever ate there.
Every once in a while I would hear "Happy Birthday To You" being sung by staff members all arranged in a circle around…..a kid.  That's the only time I ever noticed that there were always kids there, actually.  I guess it was kind of the point of the place, opened to serve Park Slope's families.  But still I often thought, "what the hell are these kids doing in my bar?!" as the last strains of Happy Birthday petered out.
Sometimes Steve would come along and he, in fact, liked the vibe of the place so much that he applied for a job there, starting out as bartender in '93 and ending as the day manager in '95.  He was great with kids as well as older kids like me and my friends.  He had a front row seat to my devolution and eventual emergence out of the bottle, serving me up seltzers after I'd sobered up.
Familiarity, especially in bars, breeds serious contempt, at least from me.  I always feared that feeling from others, that's why I stopped going to "Da Boot" in the daytime.  That's why I had a "bar starting rotation" in the first place.  One time I went into a liquor store nearby and the counter guy saw me and popped a fifth of my favorite on the table.  That was a little too familiar for me and I made my purchase but never came back.
There was this guy, a fellow Boots patron; man I hated this guy.  He was kind of like me, truth be told.  I never knew his name but I knew that he hated me too.  We almost got into a fight at Two Boots about a month before I gave up "the blurry."
I could tell by his accent that he was Irish, which normally I would have found quite interesting.  I could tell by his frequent attendance and inattention to the serving menu that he was kind of like me in some regards.  That intuition was reinforced by my seeing him at various times at Smith's, the Carriage House, 12th Street Tavern and Farrell's (yeah, my rotation).
Accent notwithstanding, he had this annoying cloying voice, which was always a little too loud.  He had bangs and a haircut like some absurd medieval character. He was about ten years older than me, he really should have known better.  And the worst; he always came in with his little stupid fuckface dog in his left arm.  To me those two even looked like each other.
I noticed the dog right away and wanted to tell someone to inform him that dogs were not allowed.  Whatever bar it was, they just let him come in with that annoying little yapper.  It was his prop; it was likely his business card to "the lay-dies" (as he might have said).  Sometimes I'd hear him or his dog before I saw either and would just groan at those two conjoined assholes.
I realize I may still come off a little angry here.  Hey, just paintin' a picture.
At Two Boots he'd even earned the nickname "The Squire," or "The Squire of Two Boots."  That rankled me to no end; he was stealing the thunder I never would have admitted to wanting or having; what with all my 'familiarity' issues.  But I guess I did want the thunder, because in short order he was seen as the "local fuck-up." I reckoned I'd spent enough money to earn that title for myself.
One night we got into this weird stare-off.  Long before then I'd noticed him, upon entering the place, visually singling me out and then smirking- as if he also realized I was in some ways his mirror. Maybe he always said to himself "there's that guy with his stupid sodding fedora," like I always said about him and his dumbass dog.  What the stare really said was that I saw him as my potential future while he saw me as his definite past.
That night he passed word to me (he never wanted to directly communicate either) that I'd better stop staring or there would be consequences.  I stopped staring, but brushed him rudely on my way to the bathroom, upsetting his precious little Chihuahua. After that we shared an uneasy truce.
After two years of stable Boots Brotherhood I decided to liven things up by getting my friend from New Jersey to come drink with us.  Stuart was usually willing.  He and his brother had this contest going.  They'd go to a restaurant and steal whatever decoration comprised the theme.  Steven (his brother) had stolen a carved wooden gazelle from an Ethiopian restaurant in Wayne, while Stuart had scooped an expensive set of bar taps from a microbrew themed place in Madison.
One night at the bar we talked about this.  Two Boots had such a riot of colorful decoration that Stuey was hard pressed to come up with any unifying thing.  He was stumped. We were getting too drunk to pull it off so Stuart settled on the lava lamp that was quietly undulating just to his left.  It was as good a choice as any.
We waited for Steve to be called down to the other end of the bar and that was my cue, I hissed at Stuart, "DO IT!"  He grabbed it from the top and yelped out in pain, dropping it on the floor and shattering it.  Everybody looked up; I'd finally gotten the unwanted/wanted attention I'd always been wanting/not wanting.  Stuart didn't know the lava lamp was really hot, well, maybe he knew that, but he definitely didn't know the lamp part only rested on, and was therefore not attached, to the metal base.
I'm still relieved the Squire wasn't there that night.
Stuart promised to pay for the lamp, he never did; but then again, Piper never returned my Hawaiian shirts either.  So with the logic that only "the sauce" can supply, I figured that between me and Two Boots, well, we were karmically even.  Steve stayed pissed for a while though, we had embarrassed him.
Out of funds, jobs and soon, residences; I knew that some day in May of '94 would come my endgame.  A couple of days after the premiere of 'Schenectady," I shakily sauntered into Two Boots.  I'd been off the "stuff" for two days.  Steve started with a disappointed look but I simply ordered a seltzer and sat down.  In the coming weeks I just kept going to Two Boots out of habit, I couldn't help it, by then it was hard wired into me.  I did the same things out of habit for a while there but luckily got away with different results.
I realized in retrospect I had tried to change the demographic of Two Boots, one drink at a time, from a kids lollapalooza to something more like Smith's Tavern.  I may have brought a few regulars in, as did my Irish counterpart; but I had failed in the long run.  I'm inclined to think that was probably a good thing.
Eventually I moved my base of operations over to Ozzie's Coffee Shop on 7th and Lincoln, it was closer to most of my AA meetings anyway.  My enabling/un-enabling friends peeled off in other life directions.
I could see during my twice annual visits to Brooklyn in the next ten years that the Slope was continuing its changes, skewing younger and younger.  5th Avenue became the new 7th, bars opened and closed.  Sadly, Ozzie's Coffee finally closed.  But Two Boots was still there, I loved that it was still there, on every visit back home over the years.  It was not only still there but it looked exactly the same, like a time capsule.
But I haven't been to New York in several years now- someone told me Two Boots finally closed its doors for good in November of '13.  That's very sad, the end of era.  There are still 2 Two Boots pizza places located in Manhattan, but they are not like this joint.  Maybe on my next visit I'll have to try their acclaimed pizza for the first time.
I wish I could, just one more time, walk into the one on 2nd Street in The Slope and this time order the blackened chicken with bow tie pasta, and a seltzer.  In my imaginings it would be as good as I always remembered, and that's a good thing, because I never knew what the hell else was on the menu!
http://memoriesofhollywood.com/redesign2/wp-content/uploads/2014/05/two-boots-winter-225x300-1.jpg
300
225
Bill Hardesty
http://memoriesofhollywood.com/redesign2/wp-content/uploads/2016/09/2016-Logo-02.jpg
Bill Hardesty
2014-05-04 19:08:12
2016-10-08 15:58:17
Requiem for Two Boots